INTERVIEW: Meet Professional Fitness Athlete And Personal Trainer Ronald Baez (NEW YORK)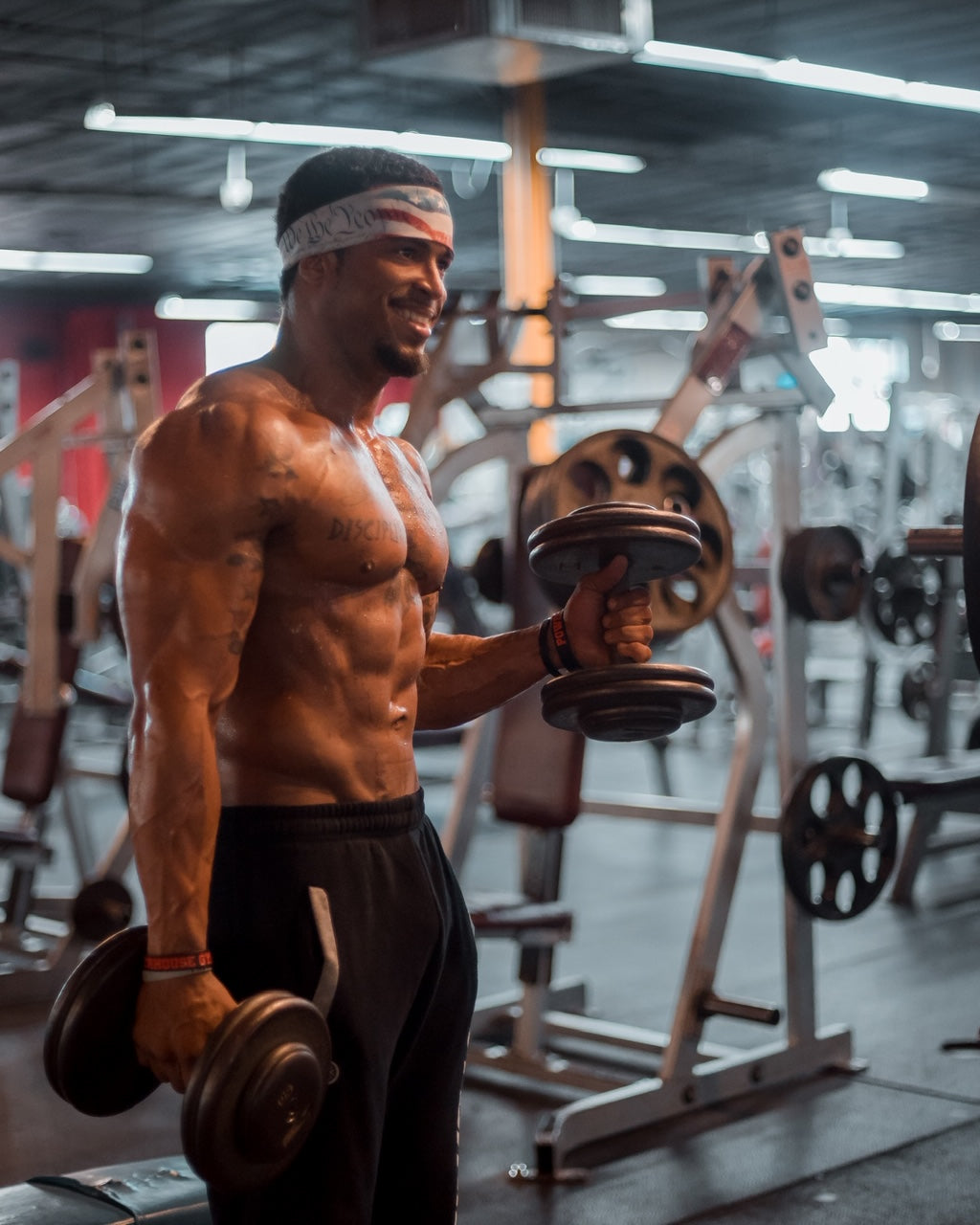 Hey Ronald , we see you are from Brooklyn! BK stand up! What was life like growing in Brooklyn, NYC?

Growing up in Williamsburg Brooklyn, it is a very culturally diverse area with different ethnicities. There was a lot of gang violence & drug abuse going on, but thankfully never in my home. I called it "walking on egg shells" as we grew up. I was even falsely arrested and sent to trial for a charge I knew nothing of and was mistaken for.
Where did your passion for fitness begin? Did you play sports as a kid? Or were you very active from young?
 
I always had some sort of connection with sports, my dad signed me up for baseball at age 8. Although I was terrible all the way till about 13 years old, then went on to become high school captain & went on to NCAA college. I wasn't able to hold my grades up to par in college. because of partying & lack of effort. I was the ONLY freshman on the team to be on the active starting 9 roster. 
What was your experience like playing college baseball? What are some of your best memories? 

Best memories were our mandatory team homework/study times over at John Jay College, and being lectured by my former incredible coach Mr. Dan Palumbo. I'll never forget running at 6am till the bell rung at 8:15am,, literally dead lol. Some of those stories can go on forever! 



Who were some of the baseball players you grew up looking up to?
As a young kid I looked up to Derek Jeter. I just loved how professional he was able to remain, regardless of the situation. True class act. 



When did you begin your other career as a personal trainer? What inspired you to start training others?


When I was 23 my dreams of signing a MLB contract were diminishing as I aged. I ended up completing a 6 month-500 hour course and obtaining a national personal training institute  diploma. I almost hated being in my skin because of how skinny or not up to par of my standards. I also learned how to sculpt my body. Today I have clients who love how they look or even enjoy their new social life or have so much more strength in their day to day activities with their kids. That's my passion, progression. 
Who would you say are your main clientele as a personal trainer?
Absolutely anyone who is looking to move forward & progress from a  fitness plateau. I prefer an advanced athlete or a active person needing to  reach a new level but skilled enough to scale it down to our first small workout together in a crowded gym.


How do you balance keeping yourself fit while making time to training others? Also what do you do in your down time when you aren't working or training or competing ?


I train a average of 4-6 clients a day, so scheduling everything on my phone calendar is a true savior. I prefer doing my cardio fasted before morning clients & schedule my daily training before my busy evenings. On my down time away from competing, I have two major hobbies, traveling and eating! Lol I love to try new foods, but don't forget to earn those good treats. Leading up to a competition day is very hard for various reasons. From the lack of sleep due to extremely low calories to being colder then the average person because of low body fat levels. 
You are also a competitive fitness athlete and NPC 2018 and 2019 winner. How did it feel to win those titles and what is the lead up like to competition day as a competitive fitness athlete?
In 2018, I won four 1st place awards at one contest in NPC Brooklyn Grand Prix; Fast forward 364 days later returning as the division champion, only to claim a 2nd place title in each physique and classic bodybuilding categories. It absolutely stings to not win every-time but that's where the daily drive resonates from!
What music do you listen to when you train? What's are some of the songs on your workout playlist right now?

I don't quite have a playlist because I don't like to hear much words when I'm training. I feel it's a total distraction from my work ethic, if you're not in the mood for that current song you'd have to stop and change it huh. So I stick to my absolute favorite which is 90's freestyle music! 


What advice would you give to young competitive fitness athletes trying to get into the sport ?


Seek proper guidance and do your research before you decide to follow a diet or put something in your body. Paying the local experienced gym guy can result in a terrible outcome. 
What makes you Addicted To Progress? 
What makes me addicted to progress is the opportunity to seek change. Every step forward is a new step forward, and any progress is a good progress. I love looking back at old photos and seeing the progress over time instead. I usually hear people say oh I want to get back to the old me or when I was thinner, well I never want to go back to the old me I'm addicted to progress and moving forward!


What's next for you in the year 2020? Big year ahead!
Next goal is on March 5th, I'll be competing internationally for the 2nd year at the Arnold Sports Amateur in Columbus Ohio.  




Note: All interviewee responses have been stated verbatim
to maintain honesty and accuracy in translation"
 

FOLLOW RON BAEZ

INSTAGRAM



SHOP ON ATP STORE

---
---