Meet Nikisha Seepersad, Certified Personal Trainer And Nutritional Coach (TRINIDAD & TOBAGO)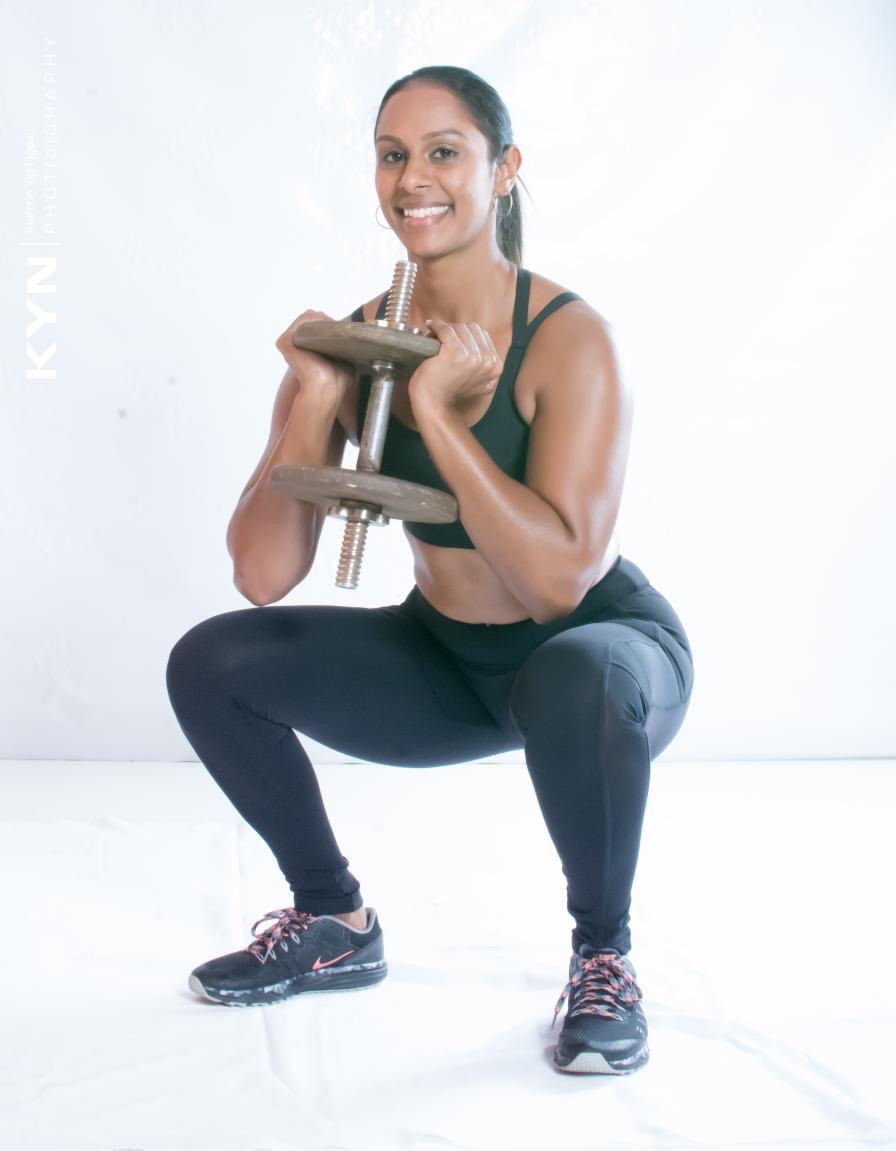 1. Hey Nikeisha, what was it like growing up in Trinidad and Tobago?


It was truly a blessing. It was before technology and buildings took over (I'm not as old as it may sound lol) so I spent most of my time outdoors with my sister and cousins. I spent a lot of time at the beach
2. Growing up, were you always passionate about fitness or was there a life event or someone influential who increased that passion?
I was an active child while growing up but I won't say I was always passionate about fitness per say. In 2013, I went across to Tobago with some friends and hated how my stomach looked in my swimsuit, so I immediately joined the gym when I got back. At first it was just about getting a flat stomach and maintaining a slim figure, but then I started doing cross fitness training and started seeing muscle definition and was lifting heavier than I thought I ever could. That's when I actually started loving it
3. When did you decide to take it to the next level and become a certified personal trainer?


I enjoyed training a lot and spent most of my free time at the gym and so a couple of close friends and family members kept telling me I should get into personal training. So I eventually I decided to become certified.
4. Who are your main clients ? Also where to train your clients?


My main clients are women from ages 20 to 52. Some I train at the gym and the others are part of a women's group at a community temple.
5. What made you also become a certified nutritionist?


I know the importance of balancing proper eating with training to get the results you want so I thought it was a good idea to gain more knowledge in nutrition.
6. What are some common misconceptions persons have regarding exercise and diet?
I think two major misconceptions people have regarding diet and exercise are:
(i) if you workout hard enough you can eat whatever and how much ever you like; and
(ii) that you need to be on a strict diet and remove carbs and sugars completely.
however it's a big NO to both. In my opinion Balance is key!  




7. We heard carnival is a big thing in Trinidad and Tobago and for the weeks leading up many persons rush to get in shape by forcing diets and trying to fit into exercise routines. How do you deal with clients who wish to "rush getting fit for carnival


I'm honest with them. I let them know from the get go that it's a work in progress. There's no fast and easy way to it. At least not with me lol
8. You must have a crazy schedule. How do you balance getting others fit while staying fit yourself?


Crazy is an understatement lol! However I don't take in more clients than I can handle. I dedicate three days of the week for one hour of my cross fitness training and I try to get in my accessory work on the other days in between client.
9. What music is on your workout playlist right now?


Oddly enough I can train with or without music, so I don't have a playlist. But if I did it would be Soca and EDM for sure.
10. What do you do when you aren't working , training others or training yourself?


Anyone who knows me really well knows I spend my free time doing one of three things:
(a) I'm either at the beach or on a road trip exploring somewhere beautiful on the island;
(b) I'm out trying a new food place; or
(c) I'm on my bed catching up on all my favourite TV shows.







11.Any plans you want to share with us for 2020?

For now I'm planning on doing the Fusion Lite 2020 Tobago Series that's coming up in March, which is an uphill trail race. Also, once I get in some more riding and swimming, I'm considering trying a triathlon some time this year.


12, What's your favorite fitness quote?

Be Your Own Fitspiration



Note: All interviewee responses have been stated verbatim to maintain honesty and accuracy in translation"



FOLLOW NIKISHA

INSTAGRAM



SHOP ON ATP STORE

---
---