INTERVIEW: Vera Von Monika Is Focused, Fashion Forward And Ready To Conquer 2021! (PORTUGAL)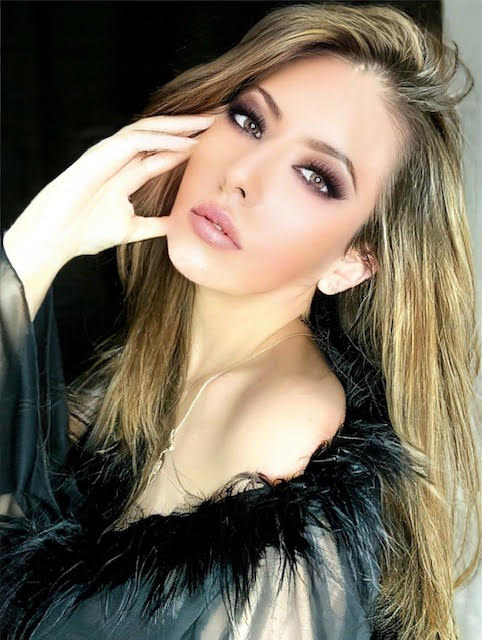 1. Hi Vera, where are you from and what was it like growing up there ?


I'm from Porto, Portugal. Porto is one of the oldest European cities and one of the most visited places in the world. To grow up here is to grow up surrounded by Art!



2. When did your passion for fashion start? How did your modelling career begin?
 

I always had a passion for fashion but during my teen years I was at Vivienne Westwood store in London and next I was working as a model!



3. For those who don't know what's the lifestyle/schedule like of a fashion model/brand Influencer?



Busy, very busy schedule! I'm always going from one place to another, travelling and moving places in order to get work done, but I'm an expert at time management so that busy schedule is never a problem!



4. What were some of your favorite brand campaigns that you were hired for?



It's difficult to choose from all the brands I've worked for because each brand is a new experience, but I could mention some special ones like KIMMIDOLL and the world's finest luxury fashion eyewear brand Sama Eyewear, amongst others!

5. Who are some fashion models/brand ambassadors that you looked up to when you were coming up?



No one! I'm my only inspiration! I'm not a mainstream person, I like to be unique!



6. As a public figure, what have you done to make the world a better place?



As a Public Figure, I always used my influence to help Humanitarian causes, having even worked alongside the WHO and UN, helping getting funds, as well as UNICEF. I'm an animal lover so I'm active in several campaigns to protect animals, joining celebrity movements, raising my voice to defend endangered animals, and to encourage people to adopt not shop.



7. So far, can you tell us some important achievements in your career?



One could be placing 2nd in the Worldwide Model Awards by Fashion TV back in 2011. Also being Ambassador for the biggest cosmetic event in Iberian, 'ExpoCosmetica' in 2019, and Brand Ambassador for many worldwide Brands. Recently I participated in Maxim Covergirl and Maxim Covergirl Australia being among the top 100 of the most beautiful/sexy women. Recently, I became Ambassador of Douro Region, one of the most beautiful regions in Portugal!



8. What is the driving force for your passion for sports and lifestyle journalism?



I have always liked sports in general, mainly tennis and motorsports. Being a public figure / celebrity always got me invited as a guest to several different events including motorsport events, rally etc. One day I thought, why not use my knowledge in it?!? You could say becoming a sports and lifestyle journalist was like logical!

9. Can you remember the first big interview you did as a journalist? Were you nervous? Take us back to that experience.



I wasn't nervous, I was rather excited to be interviewing. I'm a social person so interviews come out naturally, I have a preference for interviews where you have to improvise! I love being in the field and I'm known for my sharp questions!



10. Who is the most interesting person you have interviewed to date?



Without any doubt... the most interesting person I interviewed is the World Rally Champion, Ott Tänak!



11. How do you balance all of these careers? What advice do you have for aspiring persons in your field ?



When you love what you do, it is easy to balance everything! You just need patience and to face everything with a peaceful mind. I'm positive by nature and successful, so I never think I will fail at something! I love to be busy! I just wish days had more than 24 hours so I could do more! My advice, be consistent, resilient, believe yourself, it's all about mindset! If you master your mind, you can do anything! You are your own rival!



12. What makes you Addicted To Progress?



Progress never ends, you can't stay static in your comfort zone! Challenge yourself!



13. How are you dealing with the current pandemic?



The pandemic changed many things for me as it did to most people in the world. While flights got cancelled and most of the events I was going to attend got postponed, I still never really stopped. At first, I focused on helping the WHO/United Nations with fundraising and bringing awareness to the pandemic, but I never stopped any work with brands and such. There's always a way! 

When it comes to Rally, there's protocols to follow so I feel safe when covering it!

14. What projects are you up to an what's next for you in 2021?


During the pandemic I've been working in a few projects I had in standby, such as my own company related to Motorsports, even my music projects! People must understand and accept unexpected changes!

FOLLOW VERA

INSTAGRAM




---