INTERVIEW: Sharon Balances Pole Dancing Fitness With Her Nursing Career (NETHERLANDS)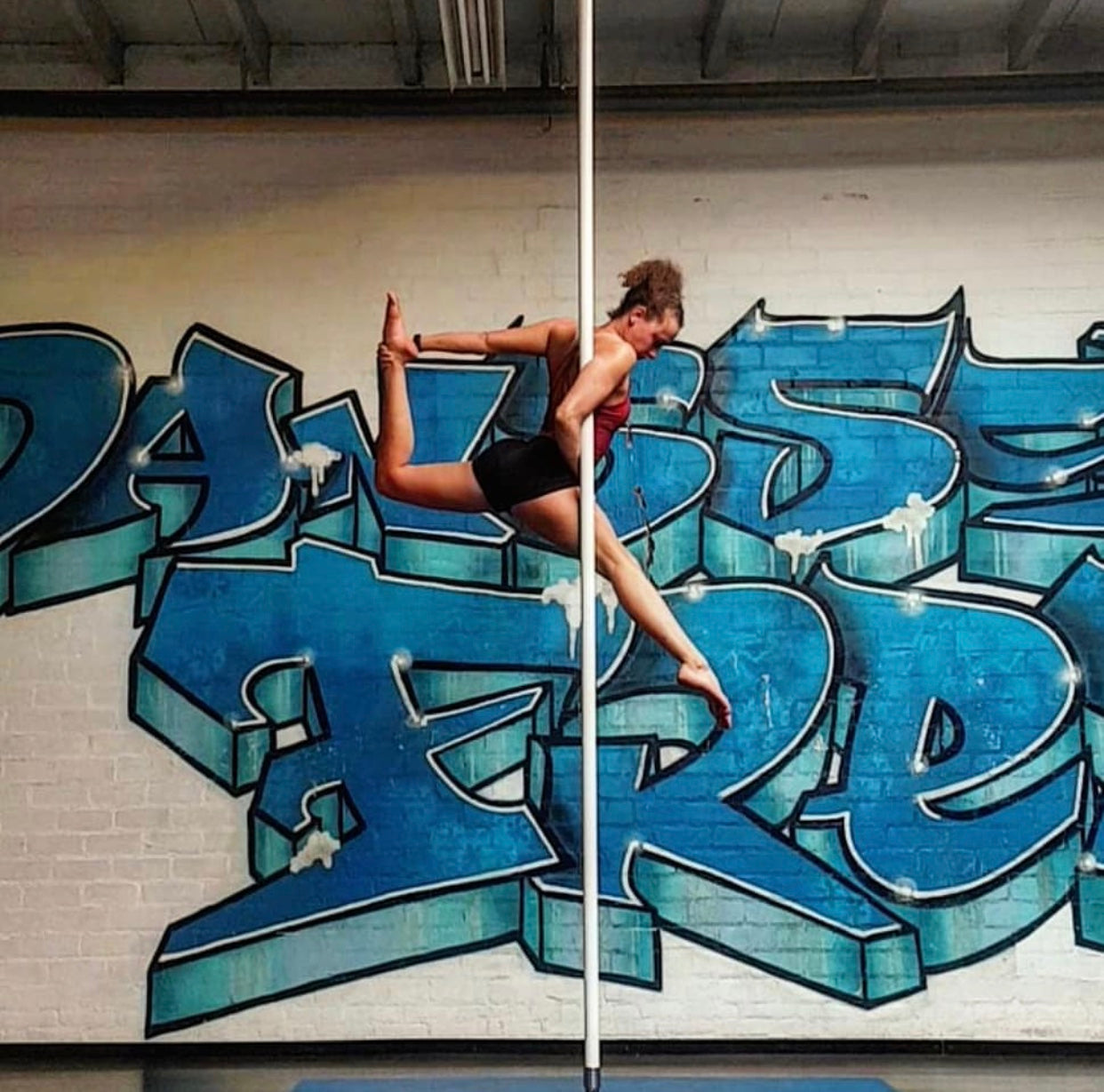 1. Hi Sharon where are you from and what's life like there?

I am from the Netherlands. The weather in the Netherlands is very changeable, but when it is Summer, it's nice and warm. I love to live here also on the cold days

2. How did you get into pole dancing as a form of fitness? What attracted you to this form of exercise?

I started with pole dancing because my neighbor had it as a birthday present for me. He is the owner of the dance school where I do pole dancing. After taking classes, I fell in love with this sport. It requires a lot of strength, flexibility and endurance. Every time you learn something new and you challenge yourself. And that's what excited me.

3 What are some misconceptions about the sport and fitness style of pole dancing ?

Pole dancing is often underestimated by how heavy it is. You must be able to keep your body weight lift up and then put moves/combos on the pole.

4. Who are some of the pole dancers you look up to?

I like Dinneke Minten, she is the Dutch poledancer, she is so good. 








5. What is your favorite type of music to pole dance to and what is on your current playlist?

I have a self-compiled playlist that contains all kinds of music. It must have a catchy beat in it, so I can sing on it.

6. You are also a professional nurse, where did your passion for helping others begin?

As a little girl I always liked to help my grandparents. I think that's the reason why. My work is also with elderly people and I really enjoy my work.

7. How do you balance work and exercise life? Where do you find the time to practice pole dancing?

Wednesday is my regular day off from work and then I have pole dance lessons. The rest of my working hours are different. This gives me the opportunity to train freely with pole dancing and fitness. Unfortunately I don't have a pole to dance with at home.

8. Do you have a favorite quote?

Yes. No matter how you feel, get up, dress up and show up.




9. What makes you Addicted To Progress?

To see the results. the power, the flexibility and the guts you get from it!


10. What advice would you give to someone who is thinking of trying pole dancing but is intimidated by the art form?

I would say start building strength with fitness. And push your limits, you have to have guts.


11. Do you have a dream place you would love to visit?

I always would like to go to Indonesia, it seems incredibly beautiful to see all those islands.


12. What plans do you have for 2020?

Along with my current job, I will start as a self-employed person in healthcare. I would like to take part in a pole dancing competition. That is why I started with fitness so that I have more strength for pole dancing. So this year I rebuild more strength.


 Note: All interviewee responses have been stated verbatim to maintain honesty and accuracy in translation"





FOLLOW SHARON
---