INTERVIEW: Macaulay Rogers Discusses Journey as a Trans (Female-Male), Misconceptions About Trans Community And Passion For Helping Others (UNITED KINGDOM)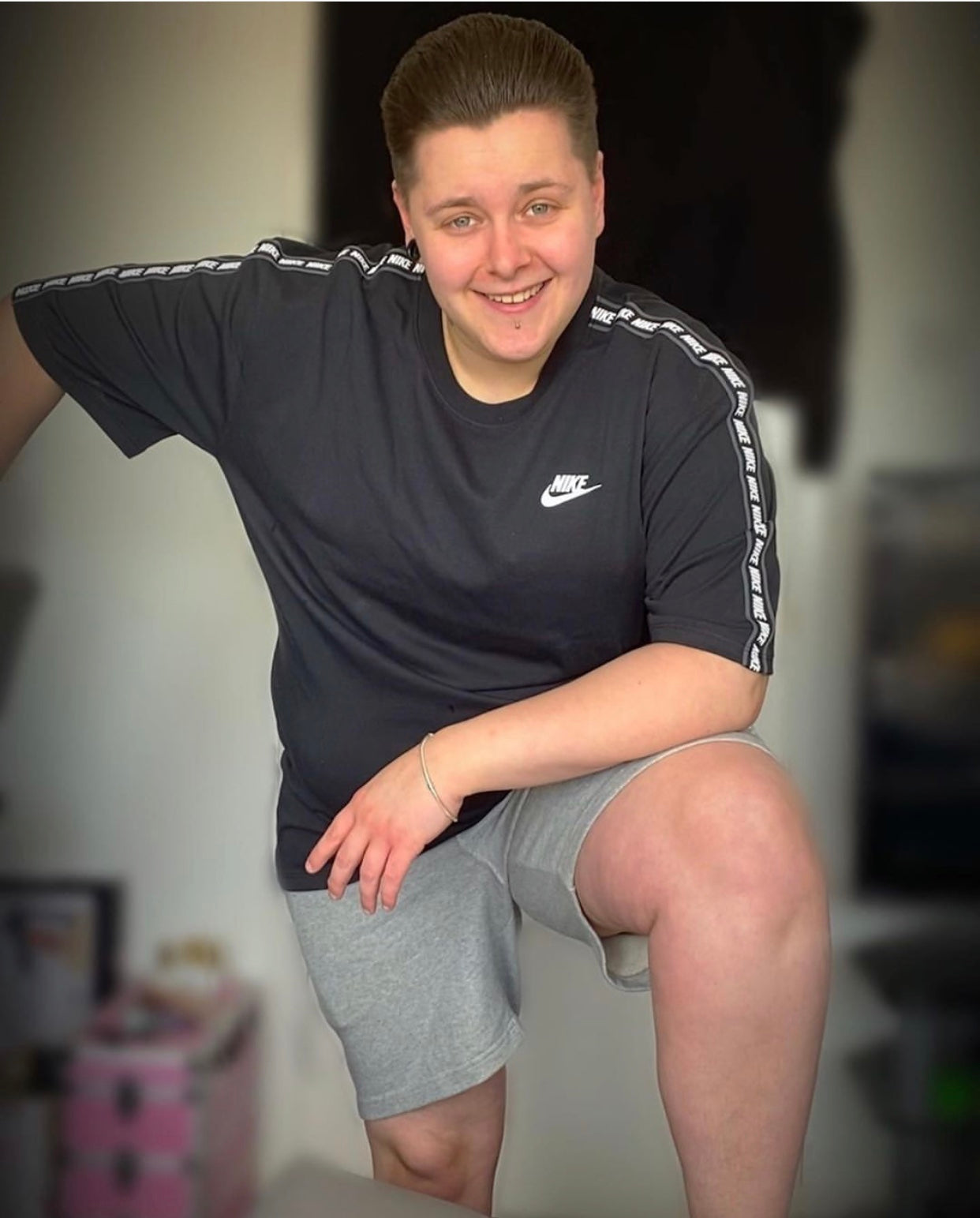 Hi Mac, what part of England are you from and what was it like growing up there?
Hi, I'm from Basingstoke, which is 45 minutes away from London. It was okay growing up there, but there was always stuff going on in my town, so I decided it would be best for me if I moved, which was a very hard decision as I am very close with my family. I now live in Portsmouth and have done since August 2018. I love it here!
What would you say your childhood was like? Especially growing up as a female. Is there a particular age or period you can remember when you started to identify more with being a male instead of female? Can you bring us back to those initial thoughts?


I had a really good childhood. I always knew I was born in the wrong body and wanted to be a boy. I was at a very young age, maybe around 9 or 10 years old, when I started to realise that I was a boy, I started to dress in a different way. I would use boys' deodorant, i was never interested in make up, nails, or the typical 'girly' things.

The thoughts that would run through my head was "What would my family think?" And "am I doing the wrong thing?". I was always scared to do anything about it. up until the age of 18, which is when I finally began to identify as a male in September 2017. It was the best thing I ever did.
When you decided to start the transformation from female to male, what was initial reaction like from friends and family?


My family was amazing, especially my mum, she just wanted the best for me and was happy because I was happy. My brothers took it really well too. My dad on the other hand, still to this day, calls me by my old name. I don't have contact with him now as he doesn't respect me enough to refer to me as a male and as Macauley.
For those who don't know, what are some misconceptions about the trans community?
There are plenty of misconceptions about the trans community, but just to name a few; some people think that it's a phase, some people think it's wrong, some say that you were born with female genitals therefore you are a female, same for males being born with male genitals, therefore they are a male and nothing else. Believe it or not, some people even see it as a trend!

Nobody knows what it's like to be transgender unless they are in our position. It is most definitely not a trend, or a choice, if it was, I wouldn't of put myself in a position to lose family, friends and to be seen as a "freak" over an apparent choice.
Can you tell us more about Trans X United? How did this movement come about and what are some future plans for the movement?


Transxunited came around because me and my best friend thought it would be a good idea to help those who go through the daily struggles just like we do. Whoever needs support they can come to us, trans related or not, because whatever struggles a person may face, we want to feel like a safe place for people to open up if they need to. For the future I still don't have a clue, hopefully we can get our page and our stories known, so others know it is okay to be who you really are and they are not alone.
At Addicted To Progress, we think that progress includes different groups in society learning and understanding each other for the better development of the world as a whole. With that said, what are the appropriate and non appropriate terms that persons can use when describing or addressing the trans community?What terms are seen as offensive and what terms are politically correct?


There are many offensive names, the most common being "tranny" or "it". This happens daily.
I wish people would understand that even if you aren't trying to be hurtful, we are not objects. We are human beings with feelings.
What's one main piece of advice you would give the younger version of yourself ?


I would've come out a lot sooner than I did, I would've saved up money and got myself further into my transition at a younger age. Never stop chasing your dreams, you will get there in the end and never be afraid to let go of people who aren't good for you because you're worried of being alone as you will be much better without them than with them. That's my advice to the younger me.
You definitely have a passion for helping others. When did that passion begin and can you tell us more about what you do in terms of working with adults with disabilities?


In terms of looking after them, I support them to cook their dinner, I support them with showering or baths (personal care), I just support them with their everyday lives, giving them the best life they could possibly have. I had never actually been in a role like this before, I thought I'd try something new after being in various job roles, such as retail, cleaning, etc.

Now I'd never go back! I absolutely love my job it's so rewarding looking after people who really do need you.




What do you do when you aren't working? How do you unwind?
Nothing special, I enjoy just sitting down and watching a few films or catching up on some TV. I'm a big fan of watching videos of barbers cut hair though, as when I was younger, that was my original career path!
Do you have a dream place you would love to visit? If so, why there?
My dream place to visit would be Rome because not only is it beautiful but it's also got so much ancient history behind it.


What's on your music playlist right now ?
My favourite artist is called Geko! I'm actually going to see him in November, I got meet and greet tickets!! That's if this virus is gone by then! I have a lot of dancehall, uk rap, hip hop, they're definitely my favourite genres.
What makes you Addicted To Progress?
Being me! I am currently in progress to be who I really want to be and I won't stop until I get there.




Where do you see yourself in the next 5 years?
I see myself a lot further in my transition on male hormones and hopefully surgeries completed or at least started! Married to my girlfriend, with children in a lovely home and helping a lot of other people in the trans community.
What can the non-transgender community do to support the transgender community?
Just respect that, just because our struggles may not be something they understand, they don't have to be horrible or negative about or towards us.

Please understand we are humans, and this is not a phase, we are not jumping on a trend. This is our real lives and it's hard enough every day having to look in the mirror and be reminded of the fact we're not yet happy with ourselves, we don't need to be reminded from you either.
Be kind, always.


What advice would you give to someone dealing with gender issues, or still figuring out what gender they identify with?
The advice I would give is don't ever give up or think you're wrong for doing something. Get yourself out there and don't be afraid. Speak to someone about it, whether that's someone close to you or someone you don't know. I'm always happy to help and every random person I reached out to for advice was more than happy too. Don't be afraid to speak out! Be you and follow your true self!
What are some of the issues that the trans community are currently facing in 2020?
At the moment, because of the virus most things have stopped. So, being able to move on with the transition is pretty hard, I'm still waiting to hear back from my gender clinic.

Another thing, because of the virus and some of us being in lockdown, there's a lot more time for the internet and social media, which means there are more trolls and cyber bullies. People need to realise we are in 2020, and there's a lot more to worry about than what someone wishes to identify as!







FOLLOW MACAULAY

INSTAGRAM


---
---