INTERVIEW: Bradley.vds Is Building His Social Media Influencer Networking Empire (NETHERLANDS)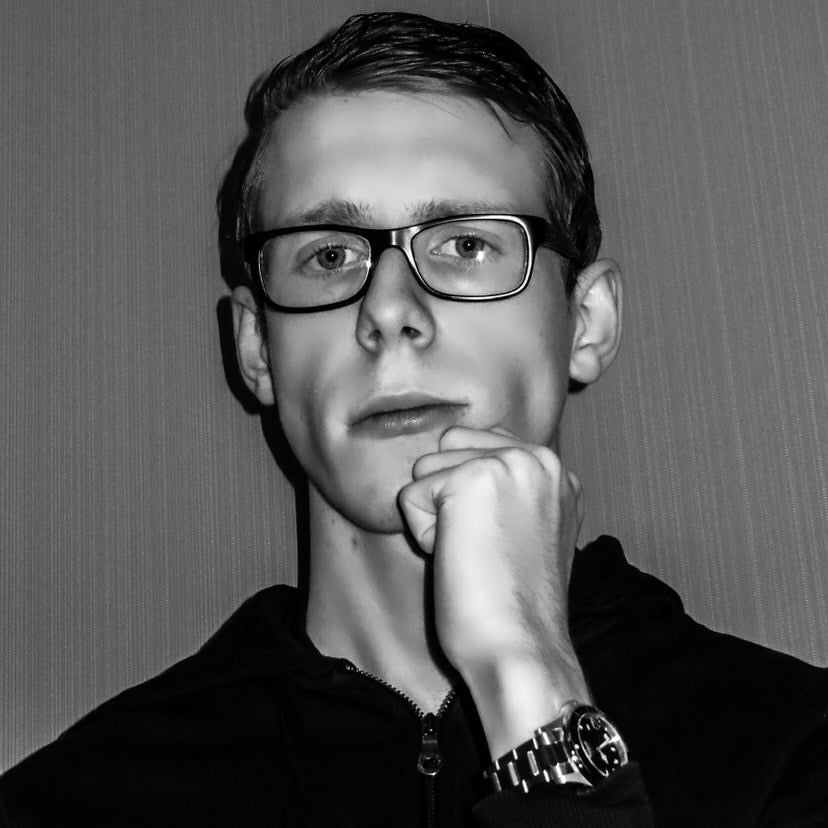 1. Hey Bradley, where are you from and what was it like growing up there?


I'm  Bradley van der Straten and i'm 20 years old. I live in the Netherlands in the province of Utrecht. There are many villages and towns in the province of Utrecht. 

I was born in the hospital, this was in the village of Zeist. Officially I live in the village of Woudenberg. I live here with my parents and my sister. It is a cozy village where everyone knows each other.

I like living in the village, because you can be yourself here. But it is also a quiet village and usually in the city it is busier. 


2. We see that you are a business, sales and finance student. When would you say your passion for these areas began?
I started this training in the year 2019/2020 last year. During my training I realized that I really enjoyed doing business. At one point, I had just started using Instagram. Then, we got a course where you had to make a business plan. I liked this and started doing this over Instagram, where I now also have my own company in it.


3. Who do you think are some of the successful people you admire or look up to in these industries?



Obviously there are people you run into working in these branches. Or you meet people who have their own company, so, you can ask how they started this etc. Learning from others is always something that makes it more beautiful. This way you learn from new people, new things that you did not know yet.


4. We see that you are also building your own influencer network. For those who may not know,  how would you explain the business of influencer networks?

In January 2020 I started a group to support each other. What you do in this is like and comment on each other's photo. This group started with people from the Netherlands & Belgium. Then when this group was going well I wanted to make an international group. Where people from different countries can support each other. 

At one point I had two groups that were going well, but I wanted more. After 3 months I have grown on Instagram. In that time I gave many people tips on  how to get more likes on your photo, how to you get your Instagram to the level that there would be companies that will want to work together with you. I helped people with this. 

Meanwhile, in 7 months time, we have had more than 120 groups. Many people know each other, have mutual contact and have become friends. This way you get to know new people from the groups. In the months that this is all running, I have built a team that helps with this. Maintain, check with the groups. Expand by asking new people. Come up with new ideas for groups. We do this as a team and that's what makes it so successful.



5. Your Instagram profile has a network of more than 200 million and is the # 1 network in Europe. What does this figure mean for you and your business and what do you think makes your network number 1?



These are figures that we as a company can be very proud of. We have achieved this in six months. The fact that it is number 1 in Europe, is of course something  that we can be proud of. We work very hard to make everyone happy, checking to see whether people would follow the rules to support others.




6. Who are the different types of influencers that exist in your more than 200 million network?



There are several influencers in our groups, it is quite broad. From small accounts to large accounts. Every influencer has what he/she is good at. Some are well known in the music world. Others have well-known companies. We mainly focus on accounts in: travel, fashion, music, sports and more. We have accounts from 200 followers to over a million. Everyone is welcome to join in with support.



7. That seems a lot to manage. What is your schedule like?How do you balance all this network management?



Indeed it is a lot of managing! I worked on it for 3 months a day 

from 11:00 am to 4:00 am, to s

ee if people were going to overtake others. In the meantime, more administrators have joined who monitor. For example, we have a group that is opens every morning and closes in the evening. In the evening, we made a list with the links of that day. We also have special rules in other groups that should let people know in some way that there is a new photo. If someone does not catch up, this will be told by some members and then also which group.

8. What do you do in your spare time? How do you relax?



In my spare time I do a sport and that is tennis. Preferably hit a ball every week. That way I can relax for a while and not sit on my phone. Also likes to listen to music. Just listen to the music and do nothing. I also enjoy watching Netflix and YouTube. Netflix sometimes you are really deep in a series / film that you forget the time.




What makes you Addicted To Progress?



I especially like to see that people grow on Instagram. That they cooperate with companies. You will often hear this that they are proud of you for helping them. They are very happy that you helped them. I also really enjoy seeing progress. For example, when a new group has been created and people support each other again. Deep down you are proud again that you have something new with you.



9. What can you tell us about Instaland Groups?



Instaland groups is very broad. There are many different groups that people are in. For eg Do you have a fashion account and would you like to support people who also have a fashion account? But there are many different groups.

We also have special groups. Here, there are models or people with a good feed. If you support people with a good feed, this can motivate you to pay attention to your feed yourself. As I said, many people know each other in the groups. You can see it as a family. If someone has a caption where they say something personal. Will be well responded to below the photo. They show that they are there for them. Or be happy for that person.

10. Has Covid-19 Affected Your Studies or Business Ventures? If so, what are you doing to get around these obstacles?



I started this with the COVID-19. Wanted to create something to support each other through time. Through the groups, you get to know new people, even though you were not often outside or could not travel. You meet new people and this was very good for many people. Of course people have suffered from COVID-19. They know people who had or have it.

We deal with this well and have understood when those people were absent from the group. Sometimes they really wanted to support, but we have to understand that them being with their family / friends are also important.



11. What's next for Bradley and the Instaland brand in 2020?



This year I had set goals for myself to achieve. I really wanted to get 10,000 followers in 2020. I have already achieved this and am very proud of it. Many well-known influencers in the groups sit and comment under my photo. This has already been successful and would like to expand to more.

I would like to post more photos on my feed and post positive captions or personal captions.



There is certainly a future for the Instaland brand. We would like to expand to specific groups. We think it is important that everyone is welcome. We want to focus on countries, that people from a certain country support each other. But also more travel, fashion, sports, music groups. Who knows, more ideas may come.
---
---