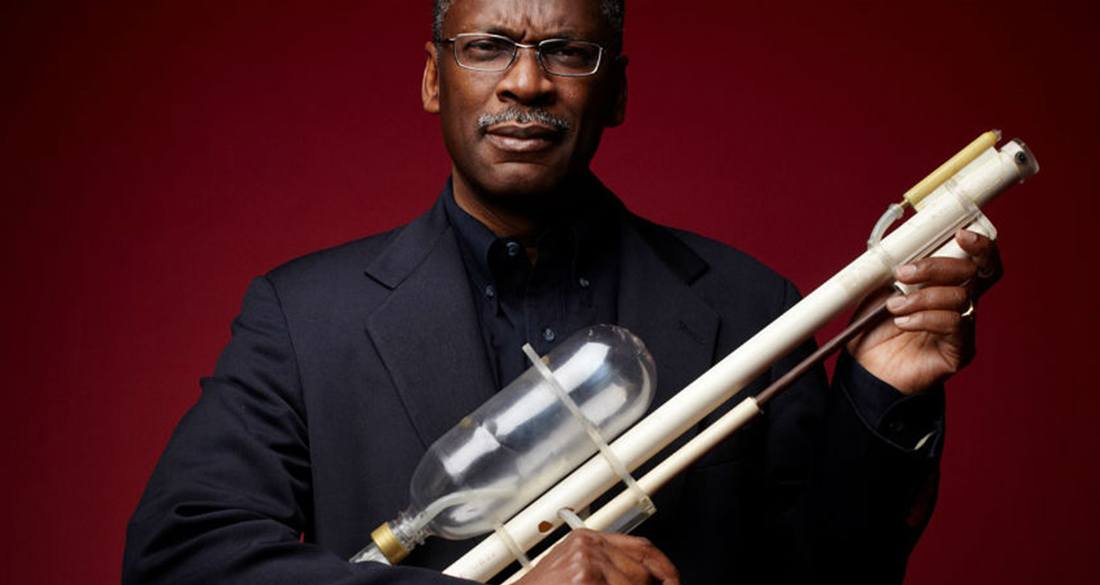 The Super Soaker was definitely a game changer when it came to squirt guns and summer fun! And you have Lonnie Johnson to thank for it. The man behind one of the most popular toys of all time, is an engineer who has worked for The Oak Ridge National Laboratory, The Air Force, and NASA's Jet Propulsion Laboratory.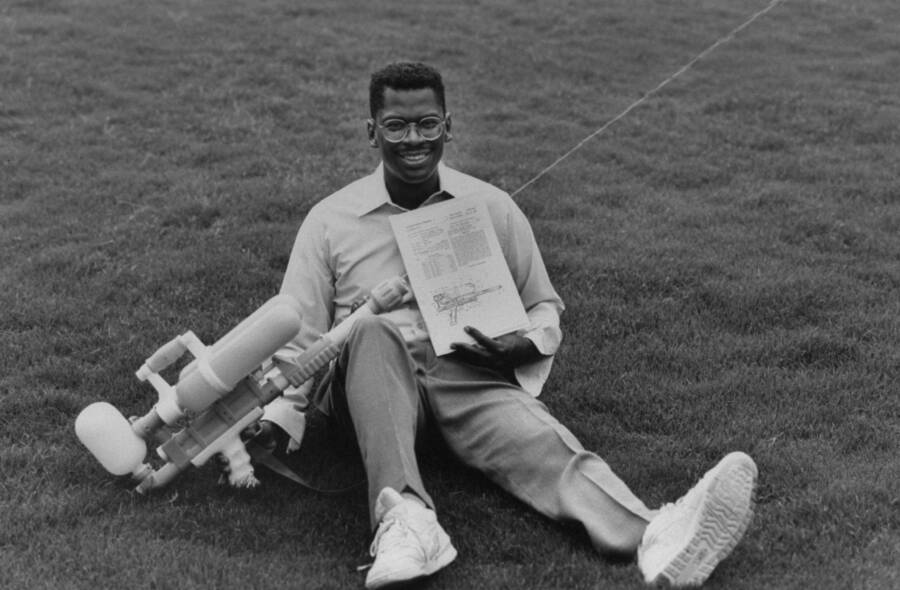 Lonnie George Johnson
 (born October 6, 1949) is an American inventor and engineer who holds more than 120 patents.
[2]
 He is the inventor of the 
Super Soaker
 water gun, which has been among the world's bestselling toys every year since its release.
[3]
 Johnson's father was a World War II veteran and his mother worked as a nurse's aide and they lived in 
Mobile, Alabama
. As a child, Johnson was very innovative and curious, some of this curiosity coming at the expense of his family's possessions. He reverse engineered his sister's doll to understand how the eyes closed. He also almost burned down his own house while making rocket fuel. In addition, he built his own go-cart out of a lawnmower engine and junkyard scraps.
[3]
 In his teenage years, Johnson attended the all-black 
Williamson High School
 in Mobile.
[4]
[5]
 He drew much of his inspiration from 
George Washington Carver
. In 1968, Johnson represented his high school in the Alabama science fair. He was the only black student in the fair at a time when African Americans did not have much presence in science. He created a robot he named "Linex", which was a compressed-air powered robot and took home first prize.
[6]
 Johnson then went on to attend college at 
Tuskegee University
 on a math scholarship.
[6]
 When he finished, he earned a B.S. in 
Mechanical Engineering
 and a master's degree in 
Nuclear Engineering
 from Tuskegee University
SOURCE:
WIKIPEDIA
READ MORE:
ALL THAT'S INTERESTING
PHOTO SOURCES:
ALL THAT'S INTERESTING
Thomas S. England/The LIFE Images Collection via Getty Images/Getty Images




SHOP ON ATP STORE