In case you missed it, three young progressive female athletes just made sports history!
22 year old 
Simone Biles
(born in Colombus, Ohio, USA) just flipped her way to becoming the most decorated gymnast ever.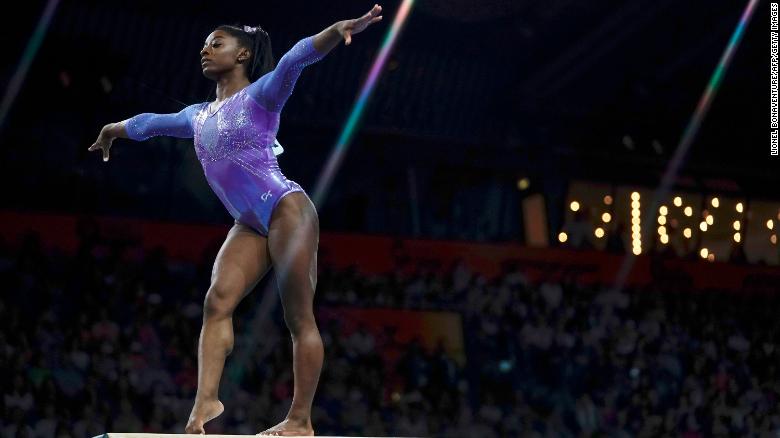 Photo Source: CNN
As an Olympic champion, Biles is already ranked among the best of the best in gymnastics.Her
record-breaking 24th medal
win at  the 
49th Artistic Gymnastic Gymnastics World Championships,  in Stuttgart (Germany, 
on Sunday solidified her GOAT (Greatest of All Time) status, making her the most decorated gymnast of all time, male or female.
Video Source: FIG Channel (You Tube)
Biles surpassed the record held by Belarusian Vitaly Scherbo, who had a career total of 23 medals in world championships. But she didn't stop at 24. Biles went on to win a 25th medal -- another gold -- in the floor exercise.
Photo source: 
BARBARA GINDL/APA/AFP via Getty Images
15 year old
Coco Gauff

 
(born in Atlanta, Georgia)
, 
served her way to becoming the youngest tennis titlist in 15 years. 
Gauff didn't have the best start to her WTA tournament in Linz, Austria. But
she came out on top
in the end -- AND became the youngest to do it in 15 years.
Although she lost in the qualifying rounds, the 15-year-old tennis phenom got another chance after a player pulled out with an injury.
Video Source: WTA (You Tube Channel)


Gauff then made it to the final, where she defeated Jelena Ostapenko 6-3, 1-6, 6-2. Nicole Vaidisova had been the youngest WTA winner since 2004, when she won her first title
25 year old 
Brigid Kosgei

 
(born in Kenya) just ran 
really
 fast for 26.2 miles to smash a world record.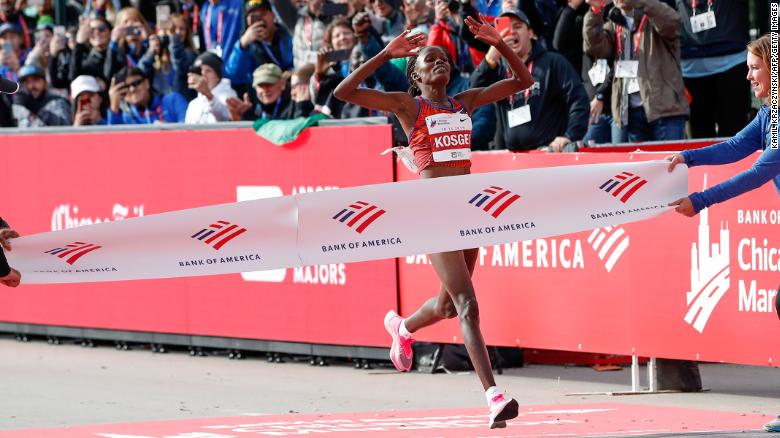 Kosgei beat the women's marathon world record by more than a minute Sunday in winning the Chicago Marathon. Her unofficial time of 2 hours, 14 minutes and 4 seconds beat Paula Radcliffe's record, set at the 2003 London Marathon, by 81 seconds.


Video Source: NTV Kenya (You Tube Channel)
The 25-year-old smoked the competition. It was almost 7 minutes before the second-place runner, Ethiopia's Ababel Yeshaneh, followed Kosgei across the finish line.
After breaking the tape, Kosgei put her hands on her hips and made the sign of the cross.