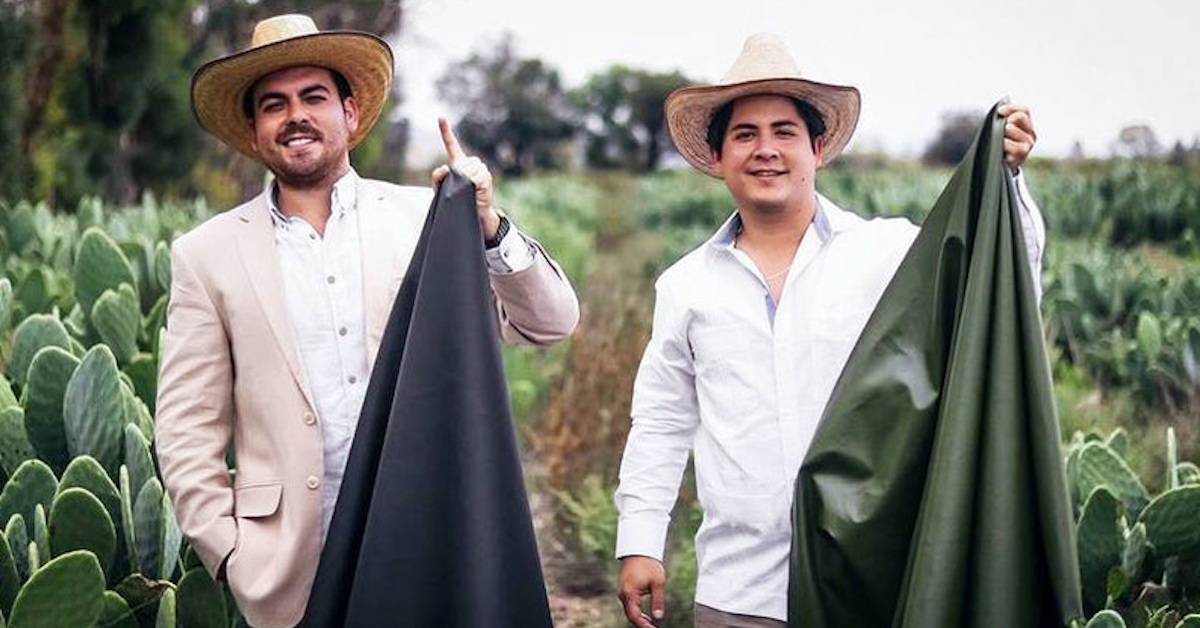 In case you missed it, 
Two Mexican entrepreneurs, Marte Cazarez and Adrian Lopez, presented what they say is the world's first organic leather substitute made using the prickly pear cactus, known as nopal. 




"What we want to achieve is to create a material that is as sustainable as possible, which at the same time complies with the standards of different industries such as automotive, aeronautics, fashion and footwear. Because we are conscious of the environmental impact that textiles and leather have on the environment," said Adrian Lopez, Vice President of Adriano Di Marti, the company behind the leather substitute.




It took inventors two years to come up with the material. 'Nopal leather' is made through a series of processes that produce a powder which is then mixed and layered over cotton canvas. The recently presented the material at an international exhibition in Milan.


SOURCE:
RUPTLY
PHOTO SOURCES:
GREEN MATTERS
PLANT BASED NEWS
SHOP ON ATP STORE