In case you missed it, 12 year old, Caribbean racing prodigy Alex Powell celebrated a big win recently at the ROK Super Finals, in Italy, where he won his category in a field of 132 drivers.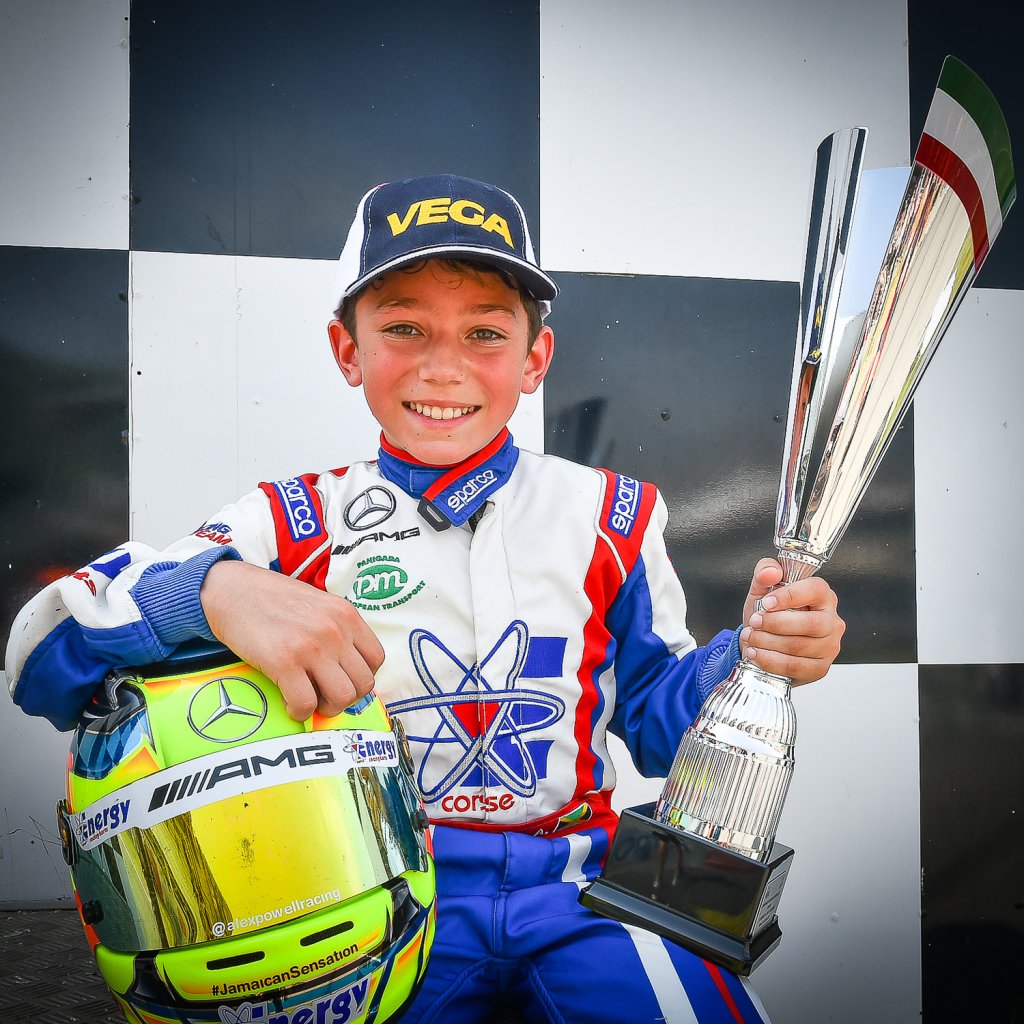 Photo Source: alexpowellracing.com
The Trinidad and Tobago born 12-year-old Alex Powell says that he wants to give other youngsters growing up in the Caribbean the belief that they can achieve their goals. Alex's journey in the sport was a simple one. As an eight-year-old,he began racing at TT Karting Association events,held at the Arima Race Club (Trinidad) car park in 2015.

Alex's family has been living in Trinidad for the past 20 years. His father John is Jamaican and his mother Claudia is Colombian.


Photo source: John Powell

Alex, who has two older sisters, grew up in Trinidad before moving to Italy a year and a half ago, along with his mother, to continue pursuing his dreams in the sport. John considers his son " a Caribbean national."
Alex fell in love with the sport after tagging along with his father – a former racer.
The younger Powell has been excelling throughout Europe in the mini category (13 and Under) with the Energy Course Racing Team, which has included a number of top finishes.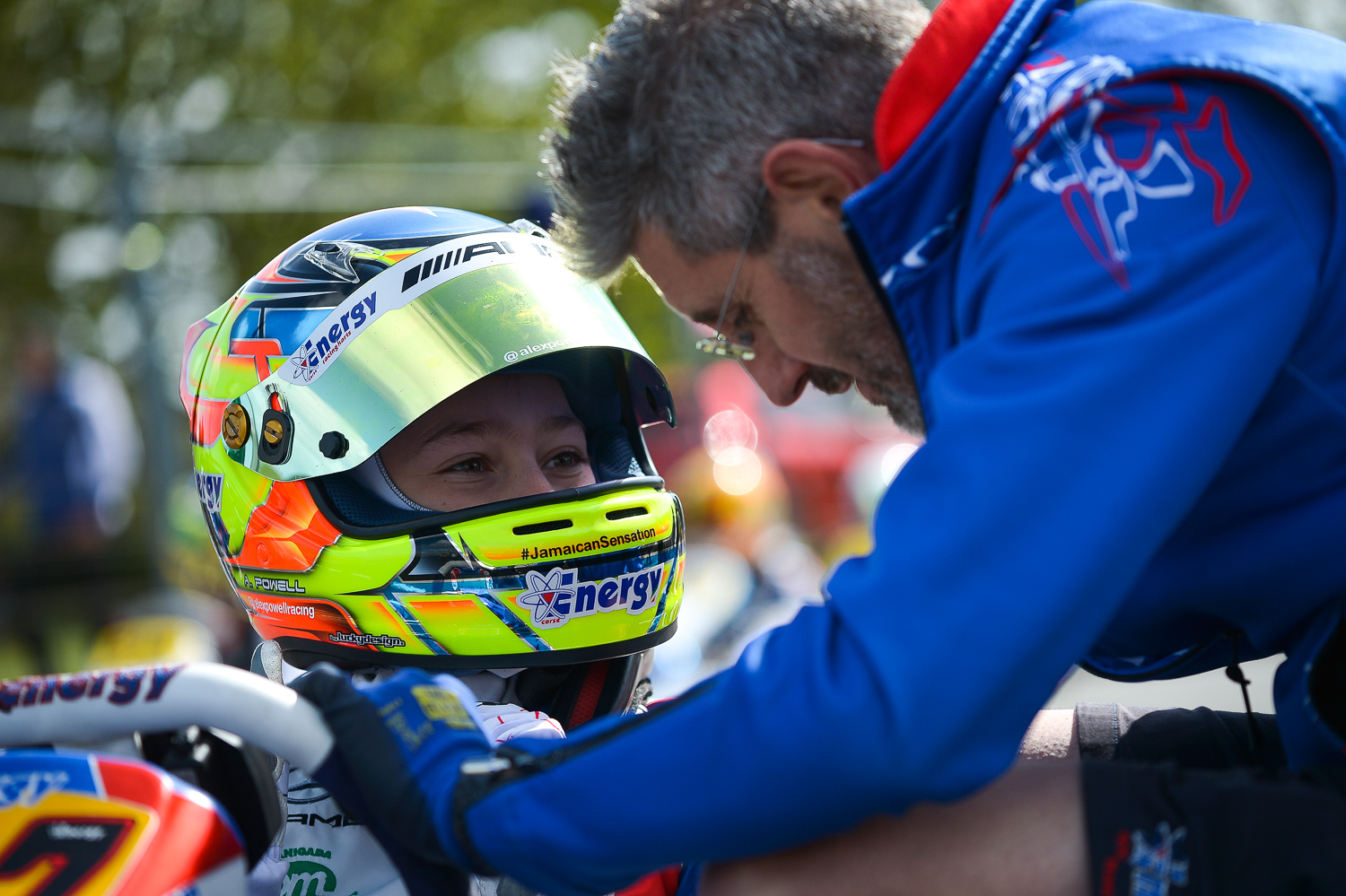 Photo source: alexpowellracing.com

Alex's success has not been unnoticed as as international luxury brand Mercedes Benz signed him to a 15-year partnership with the Formula One programme earlier this year, making him one of seven drivers signed to the brand.

Alex's dad, John, who goes to Italy once a month to visit his son, encouraged young people to follow their dreams.
"He (Alex) is truly an inspiration to a lot of people...dreams for youngsters can come true. In my time, sports was not a big thing you had to go and study your books. (In) sports you can make a very good living when you see the kind of money Lewis Hamilton makes and you can (succeed) through any sport – Brian Lara with cricket (and) Usain Bolt (in athletics).
"Don't matter where you come from in the world, if you apply yourself and you try and really want it dreams could come true because this is a dream. Who would ever think that a kid from the Caribbean (could make it so far)."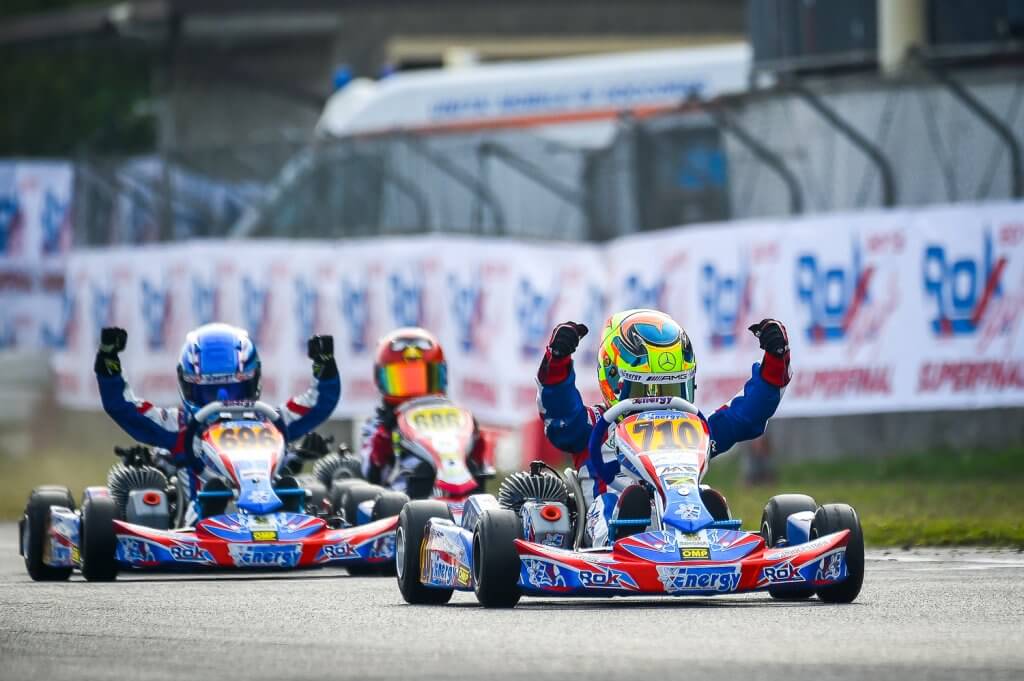 Photo source: alexpowellracing.com
READ MORE: Source - Trinidad Newsday