A 7-year-old eco-warrior has gathered almost 70,000 signatures on her petition to force Crayola to make their coloring pens recyclable.
Jessie Stephenson's passion for art means she goes through a lot of felt-tip pens, but she was upset to learn that they could not be recycled—so she then started the petition asking Crayola UK to give its British customers a recycling scheme.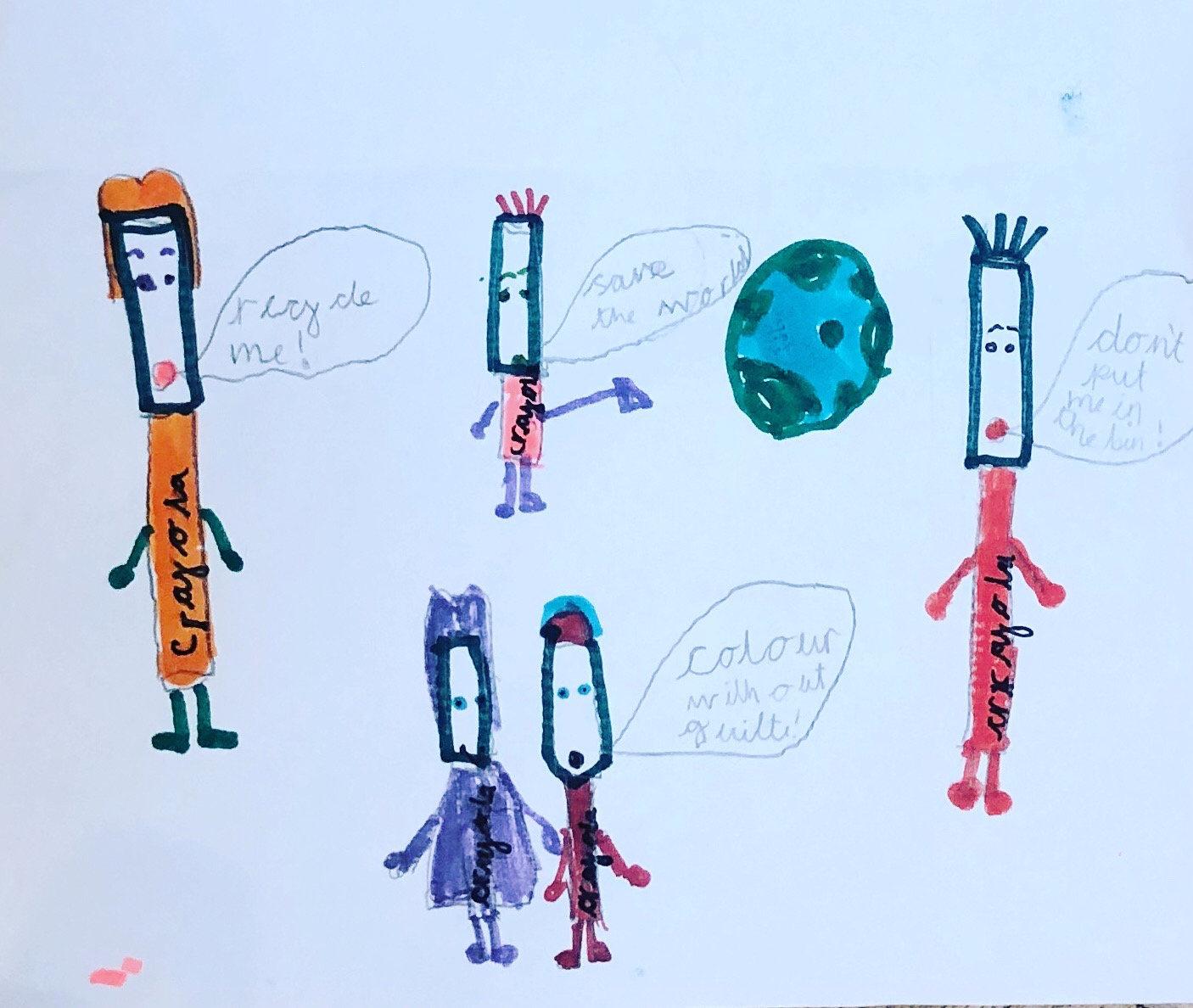 "I really love using Crayola pens but I don't want to use them now that I know the impact on the environment," reads the petition. "I care about the environment because we live here and if we wreck it, we won't get a second chance."
Crayola has a recycling scheme in America, but it has yet to have one in the UK. Since the petition has racked up thousands of signatures, Jessie's mom Charlotte Stephenson said: "We never expected it go quite so crazy [but] Jessie is superkeen on the climate change debate."


Jessie and her 10-year-old brother are both pupils at John Stainer School in Brockley, south east London, where the little girl has a place on the "Eco-Council". The family all live a green lifestyle by recycling and limiting their meat intake.
Her head, Sue Harte, said: "I am absolutely delighted that Jessie has been so motivated to do this petition to convince Crayola start recycling in the UK.
"How wonderful that such a young child has the awareness and the drive to do something to make the world better and the support for her has been fantastic.
"We are very proud as a school to be totally supporting Jessie's petition."
Crayola has a recycling scheme in America, but it has yet to have one in the UK. After Jessie's petition for a recycling scheme began picking up steam, she received a letter from Crayola UK describing how they would look into her request—but she was not happy with the company's response.
"Crayola said they would just talk about it and that's not enough for us," said Jessie. "We're not going to give up."

Read more: Good News Network (SOURCE)
CLICK IMAGE BELOW TO SHOP AT ATP STORE